Factors to Consider when Choosing the Best Yoga Mat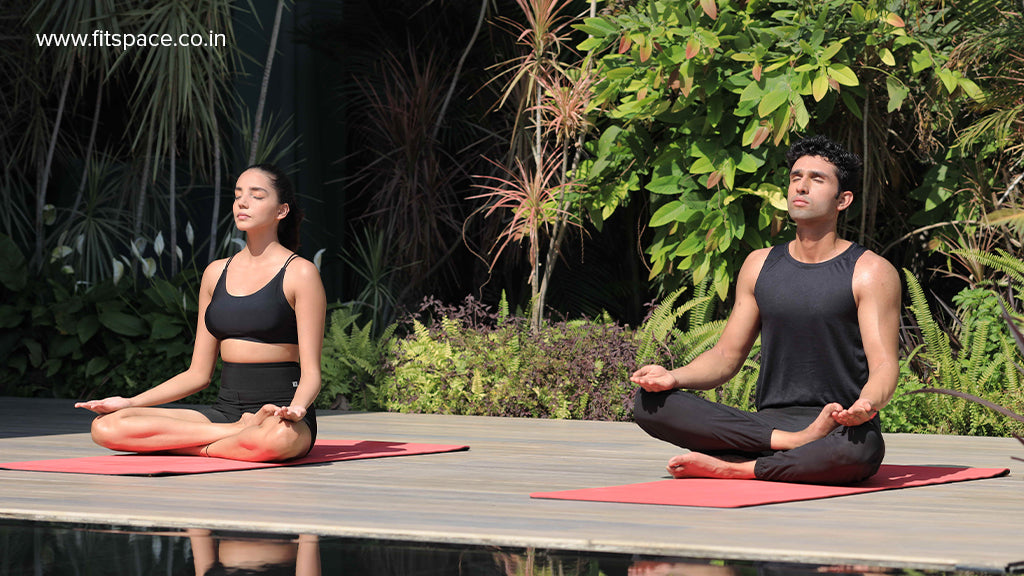 Yoga has been a popular exercise regime since ancient times. Earlier people did not use any yoga mats but now have gained popularity.
Involving a yoga mat adds a positive impact on spiritual and meditative aspects. Further, it also exerts a piece of mind.
Different levels of practitioners use different qualities of a yoga mat.
Why Do You Need a Yoga Mat?
 A yoga mat is also known as a sticky mat, owing to its sticky nature. They stick (not literally) to the ground and thus do not slip.
It is advisable to buy a yoga mat. Shared yoga mats might have bacteria and fungi because of others' sweat.
A standard-size yoga mat is 24"x68". A yoga mat is not only about colours and designs.
Performing yoga asanas and meditation in a personal space enhances its positive impacts. The person can easily concentrate and connect with the spiritual side.
Being in the comfort zone relaxes the person and frees them from any stress and overpowering emotions.
Working out in personal space, one feels grounded and simultaneously connected to the earth.
A yoga mat with a no-slip grip provides stability when stretching. It further adds an extra layer of cushioning.
Besides, practising yoga on the floor might scrape the knees and elbows. It guarantees a better grip. For the ones working on intense yoga, a yoga mat is a must!
While working out in nature, a yoga mat protects you from rocks. Further, the debris does not stick to your body and the roots do not get stuck in your feet.
Thus, it is easier to maintain the balance. It also protects your bare feet from sharp-edged rocks.
Materials Used for Making Yoga Mat
PVC mats are thicker than normal mats. That means they provide better cushioning to yoga practitioners. The PVC material is not easily destructible, so it has a longer life.
Rubber is a naturally occurring and biodegradable material. Rubber is known for its non-slip characteristic and is suitable for enhanced grip.
Thermoplastic Elastomer (TPE)
It is a blend of plastic and rubber polymers. It is odourless, biodegradable, lightweight, and soft to feel.
Things to Consider When Buying Yoga Mats
Super thin and compact mats are easier to carry and store. An average yoga mat, suitable for beginners, measures 3.175mm in thickness.
Portable mats are thinner than traditional mats.
However, thicker mats offer extra cushioning. They are comfortable for elbows and knees while doing planks and kneeling poses like Surya Namaskar.
People with painful joints and back aches should prefer thicker yoga mats.
The durability of yoga mats depends on the materials. Materials affect the price, weight, and grip. In return affecting the life length of the mat.
PVC mats are easier to clean and highly durable. They offer an excellent grip.
However, they are non-absorbent and therefore do not absorb sweat, which can make it slippery while working out.
TPE yoga mats are less durable than PVC yoga mats, whereas the rubber mats offer less grip but high traction. Rubber yoga mats are also highly sustainable.
Prefer yoga mats that are easily cleaned. Dirty mats will impact the durability and texture of the mats. And that is a complete waste of money.
PVC and rubber mats can be cleaned easily. Additionally, cotton mats are the easiest to clean and maintain.
Implying a proper clean routine offers the best value for money.
Summing Up
When browsing yoga mats online, be very cautious of what you are choosing. A good mat can help you maintain fitness while a bad one would cause more problems.
Fitspace
is here with the comfiest yoga mat on the market. They are made of 100% recyclable material. It is thick enough for easy portability without causing a hurt to your joints.